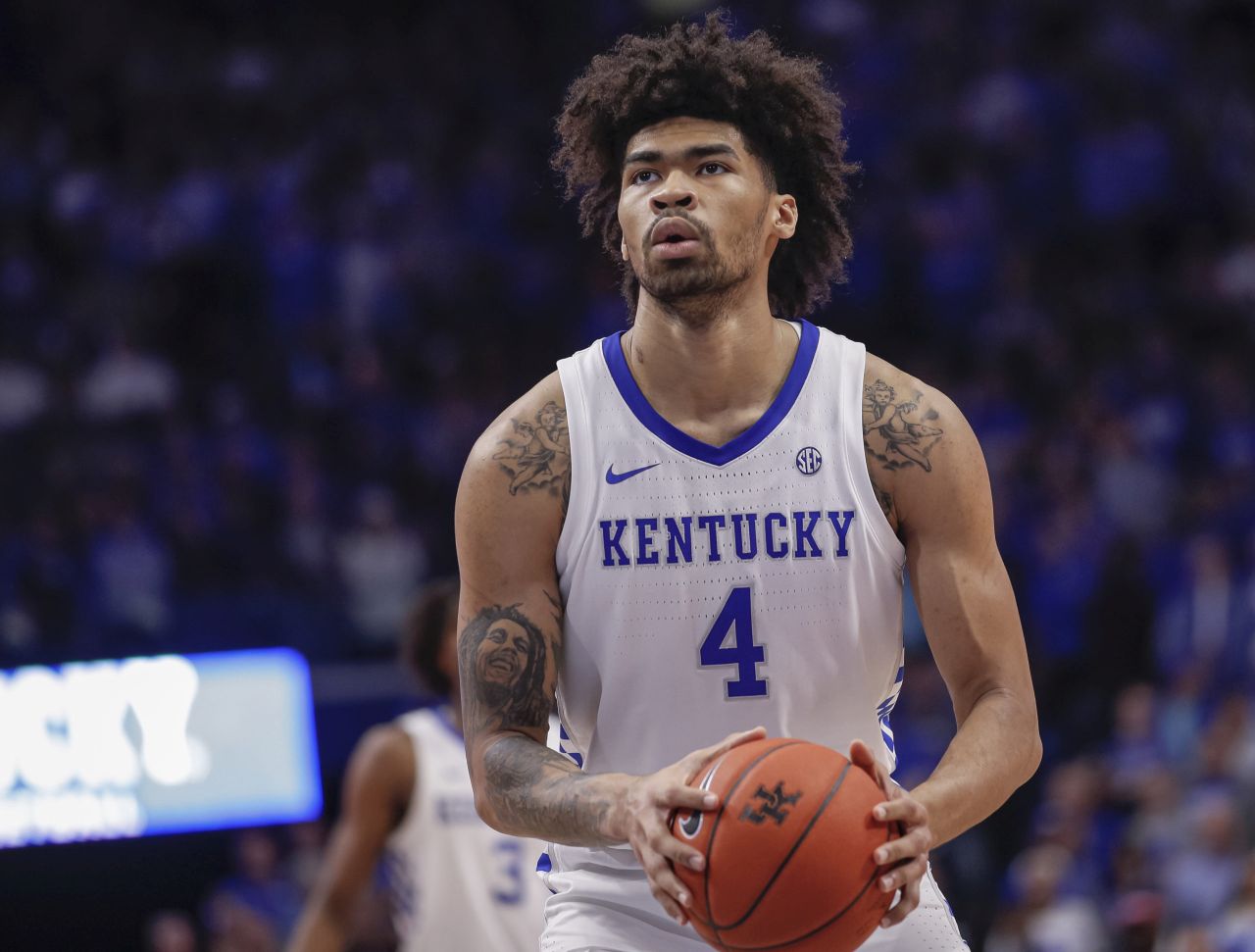 Nick Richards invited to 2020 NBA Draft Combine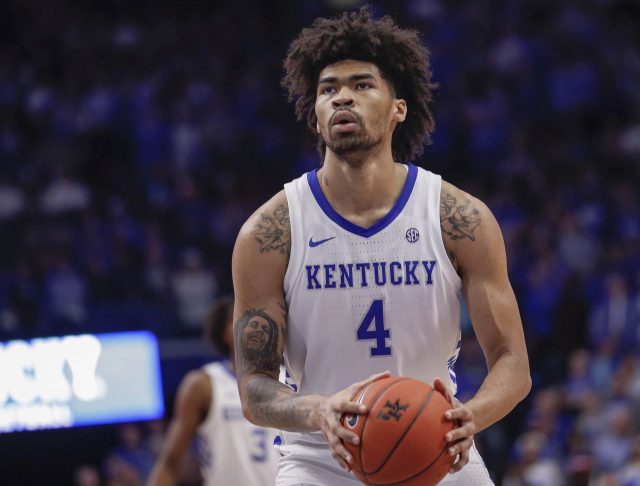 Medical testing and examinations will be performed by NBA-affiliated physicians in the same market.
Richards enjoyed the most productive season of his career. After averaging 4.5 points, 3.9 rebounds and 1.1 blocks over 13.4 minutes a game in the first two seasons of his career, Richards turned into an All-SEC First Team player in 2019-20. The junior led the team in rebounding (7.8 per game), blocks (2.1 per game) and double-doubles (10) to go along with a conference-high .644 field-goal percentage and 14.0 points per game. His field-goal percentage ranked fourth in the nation.
Richards was one of four players in the country to average at least 13.5 points per game, at least 7.5 rebounds and at least 2.0 blocks while shooting at least 60.0% from the floor. He was in the 98th percentile of offensive efficiency in the Synergy national rankings and in the 88th percentile on defense.
The forward from Jamaica was an All-SEC First Team selection by the league's coaches, was named to the National Association of Basketball Coaches All-District 20 First Team, won two national player of the week honors in 2019-20 and was a two-time SEC Player of the Week honoree.
Richards also led the Wildcats with 66 blocks, including 18 games with multiple rejections. He blocked seven shots vs. Lamar, the first Wildcat with seven or more swats since Karl-Anthony Towns in 2014-15 and he blocked six at LSU. As Richards went in 2019-20, so did UK. Kentucky was 22-2 when he scored in double figures, 10-0 when he grabbed double-digit rebounds and 7-1 when he blocked at least four shots.
In three seasons, Richards concluded his career third in program history with a career field-goal percentage of .628 (with a minimum of 50 attempts), 10th with 146 career swats and 46th with 528 rebounds.
Richards played well early in the season, but his meteoric rise began vs. Louisville and continued into the conference season. Against the Cardinals' frontline, one of the best in the country, Richards delivered. The 6-foot-11 big man secured a double-double with 13 points and 10 rebounds. The double-double was Richards' first against a ranked opponent in his three seasons. In 20 games prior vs. ranked foes, Richards averaged 3.8 points and 3.9 rebounds per game. He had never recorded double-digit scoring or rebounding numbers against a ranked opponent. Richards did it again vs. nationally ranked Texas Tech with a monster 25-point, 14-rebound, four-block performance.
(Photo by Michael Hickey/Getty Images)