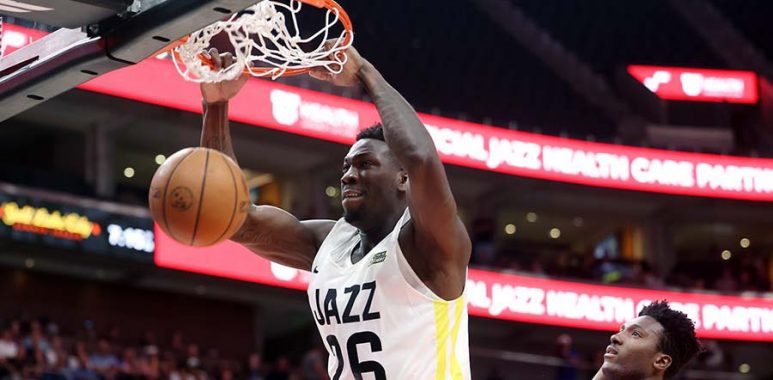 Basketball
News
Players Overseas
Cockburn's NBA Trajectory Looking Good
Kofi Cockburn had his best game so far of NBA Summer League (SLC) on Thursday in Salt Lake City.
The Utah Jazz center scored 12 points and nine rebounds, both Summer League highs for Cockburn, in the Jazz's 95-84 loss to the Memphis Grizzlies.
The positive: Cockburn shot 5-for-6 from the field, had five offensive rebounds and looked noticeably more active.
The negative: Cockburn made 2 of 6 from the free-throw line, gave up a few buckets in drop coverage on ball screens and had four fouls in 21 minutes.
Through three Summer League games, Cockburn has 23 points and 21 rebounds.
What's next: Cockburn and the Jazz leave home in Salt Lake City and head to play in the Las Vegas Summer League.