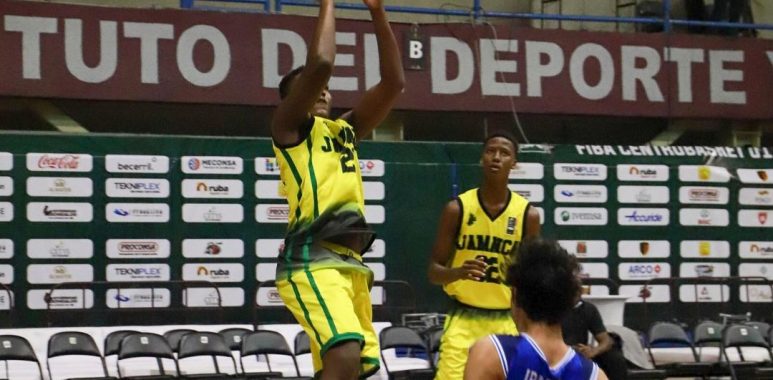 Jamaica topples El Salvador 95-78
Team Jamaica now has a .500 record at the FIBA CentroBasket U-17 Championships in Mexico, as a day after losing badly to the defending champions and hosts, they rebounded to knock-off El Salvador 95-78 on Thursday night, in the group phase.
London Johnson had another big night, posting a double-double 40-points and 10 boards, and he also had all of 8 steals and 6 assists, as Jamaica led from start to finish, 22-21 in a tight first quarter, before gaining some breathing room 26-19 in the 2nd.
From then on it was all about scoring opportunities off turnovers and protecting the ball, as Marcus McDonald contributed 21-points from 33-minutes on the floor, and Flawless Travers and Romareo Mills netted 11 and 10 points respectively, as more persons were involved in the offense. Daeshawn Hannam chipped-in with 6 buckers.
Juan Pablo Ibarra was the high man for El Salvador with 20-points, while Cesar Peraza got 16, Kaeden Sibrian 12 and Gabriel Tobsr dropped-in 11, in the losing effort.
The Jamaican will be gunning to take down the Dominican Republic today Friday, and gain a slot in the semis.
~via Jamaica Social