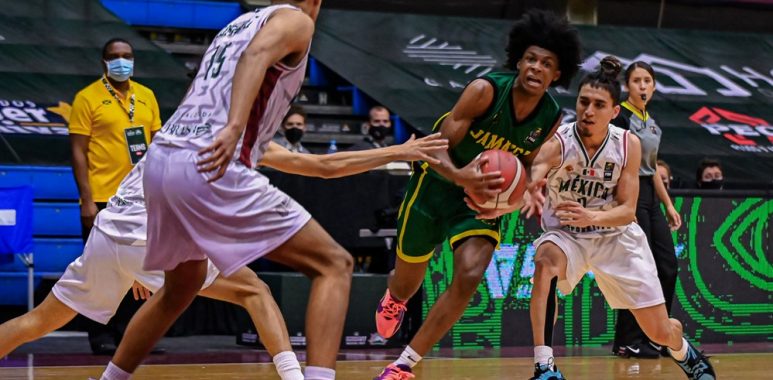 Jamaica Jolted in Centro U17 Opener
Jamaica was on the losing end of their Pool-B opener, at the FIBA CentroBasket U-17 Championships, going down 117-67 to hosts Mexico in Mexicali.
The Jamaican lads stayed relatively close to their opponents after the first interval, which ended 24-15, but things got away from them in the 2nd quarter, as the Mexicans dominated the boards and forced numerous turnovers to be up 58-29 at half-time.
It was much of the same in the 3rd quarter, which the home team won 35-18 and literally shut the door on the Jamaican effort, which actually improved significantly in the final quarter, where the margin was only four at 24-20.
London Johnson scored the bulk of Jamaica's points with 40-buckets, while Marcus McDonald dropped in 15, Flawless Travers and Tyreese Williams chipped-in with 4 apiece, while Odaine Clahar and Xavier Clarke both got 2.
Seven Mexican players got into double figures, led by Santiago Camacho (16), Victor Banda (14), Osmark Lopez (13) Aram Soqui and Josue 12 each, Gérard Galindo and Jorge Dominques netted 11.
There's little rest for the Jamaican squad, as they'll battle El Salvador later tonight at around 11:30.
-via Jamaica Social