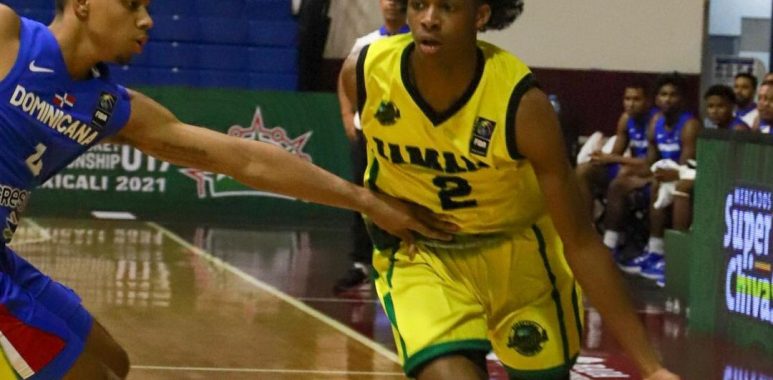 Dominican Republic Pummels Jamaica
Jamaica will have to play for 5th to 8th-place at the FIBA CentroBasket U-17 Championships in Mexicali, Mexico after suffering a punishing 103-67 defeat at the hands of the Dominican Republic in their final Group-B encounter this Friday evening.
The Jamaican boys needed another all-round team performance similar to their victory over El Salvador on Thursday, but outside of London Johnson who got closed to his tournament average with 37-points, only Flawless Travers got into double digits with 10-points, Cory Dacosta got 8, Marcus McDonald 6, Odaibe Clahar 4 and Tyreese Williams 2-buckets.
Jamaica shot 29% from the field, while the Dom Rep scored 49%. They were also out rebounded 62-37 and had more turners 18 to 16, with their opponents converting them to points 26 to 12. They were simply out-hustled.
Four Dominicans posted double figures, led by Luiz Diaz's 27-points and 12 boards, while Nasir Muhammad was right behind him with 25-points 10-rebounds. Junior Galicia netted 13 and Wilber Burgos 11.
Jamaica, who should finish 3rd in group, would take on Aruba on Saturday.
~via Jamaica Social