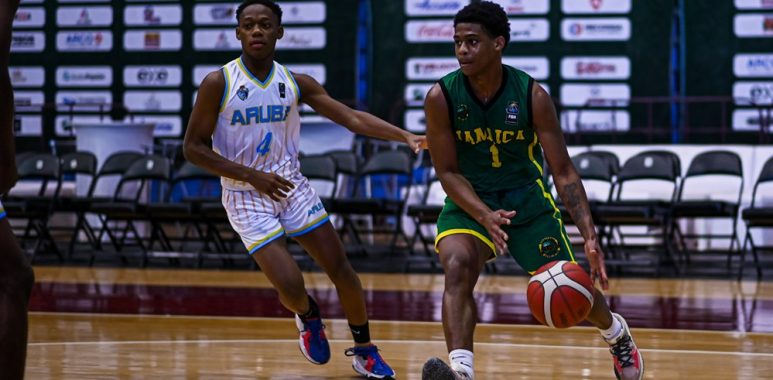 Jamaica's U17 Rebounds over Aruba
Jamaica recorded a second win from four games, at the FIBA CentroBasket U-17 Championships on Saturday, by getting the better of Aruba 81 to 59.
The tense first quarter ended 12-12, before Jamaica went on a 31-13 surge in the 2nd interval, to lead 43-25 at half-time. The lead jumped to 69-45 after three quarters, before the Arubans began to look more respectable in the 4th quarter, to take it 14-12.
London Johnson continued to dominate the scoring with 29-points from 29-minutes, and got help from Marcus McDonald, who score one less and spent four extra minutes on the floor. The other contributors were DeShawn Hannan (8), Flawless Travers (7), Odaine Clahar (4), 2 each from Romareo Mills and Tyreese Williams and a bucket from Triston McDonald.
The bulk of Aruba's offense came from Jean Simeyon 19-points, Kyrian Brooks 16 and Bjorn Fhijsen 13.
The Jamaican lads will now turn their attention to Panama in the battle for 5th-place on Sunday, after they turned-back El Salvador 94-60.
Puerto just edged the Dominican Republic 81-80 to book their spot in the championship game, and now await the winner of hosts Mexico vs Costa Rica.
~via Jamaica Social