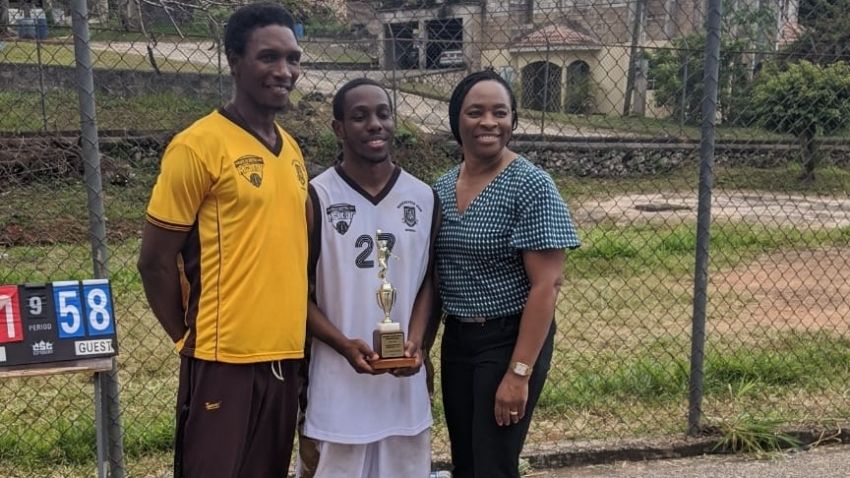 Awards
Basketball
Scholarship
'Genius' basketball player wins full scholarship to Yale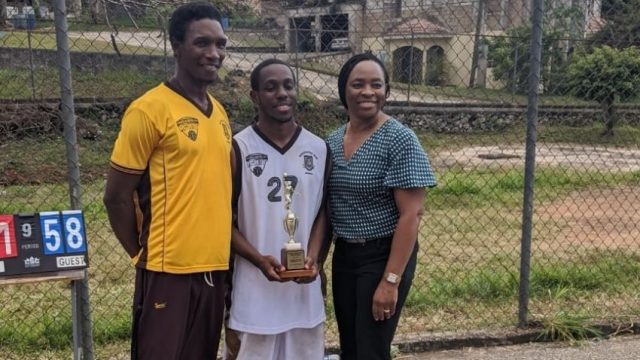 At 5-foot seven inches, Kahlil Walker is tiny by basketball standards, but what he lacks in height he more than makes up for with his passion for the sport and an incredible brain.
The combination of basketball talent and book smarts have landed the Manchester High School graduate a full scholarship to Yale University where he hopes to pursue a "combined masters and bachelor's degree in molecular biophysics and biochemistry."
He told Sportsmax.TV that he was stunned when he learned he had won a scholarship to the 300-year-old, Connecticut-based Ivy-League University.
"I was literally in utter disbelief. I remember my mom and I opening the portal and just screaming and tears followed. It was an overwhelming feeling. I won't ever forget it," said Kahlil, who scored ones in 11 CSEC and five CAPE exams after maintaining a 90-plus grade average during his high-school years.
Kahlil, the younger of two boys for Radcliffe and Dawn Raynor-Walker, grew up in Mandeville where he attended Belair Prep School. It was where he began his love affair with basketball.
"I originally played basketball in prep school for my earliest years there. However, my coach migrated so there was no team. Once I got to highs school and found out they offered basketball, it was the first thing I chose to do. I fell in love with the feel of the game and people in it so I stayed there for all of high school," he said.
His coach Damon Sullivan said he was a special player.
"Kahlil has played in a Central Conference final every year for his seven years at Manchester. Has a unique 50-inch vertical leap so he is a very good dunker for his height of 5ft 7". He led his team to the Championship this year," Sullivan said.
Kahlil recalls how his development progressed while at Manchester High.
"To start, I was more or less a background player in my first year of under-14 but I was one of two first-formers to make that team," he said.
"For that year, we placed third all-island, I believe. Throughout my stay and Manchester, I have served as captain at all levels and have usually placed top three in the conference. Arguably, the best year was my last u-16 year when I was awarded MVP, top scorer and top free-throw shooter for the Central Conference with my team placing second in the conference. I have also had several 20-plus point games and have had a 41-point practice match.
"Funny enough, I also placed second in the Kevon Godfrey Dunk Contest. When I was still young enough, I was selected as one of the 40 males at the NBA jumpstart event."
These all-around qualities are what he said got him into Yale.
"Yale admissions are based on a holistic review of applicants. So, both exceptional academics and my significant involvement in the sport played great roles in getting me to my dream school," he said.
At Yale, Kahlil doesn't think he will be playing Division I basketball but most likely at a club level among other Ivy-League schools but at least he will still be playing basketball, and that is all that matters.
I certainly will continue to play the sport as much as I can as it's a part of me I don't want to let go," he said.