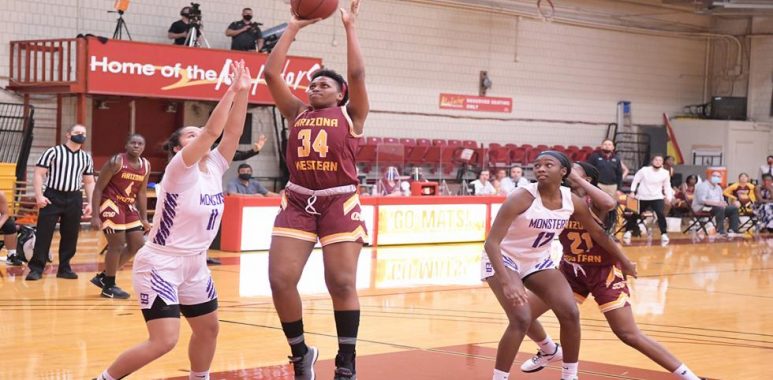 Christeina Bryan, Matadors Run Ends at Region 1 Final
A spirited run came up just short in the second half as the Arizona Western Lady Matadors (6-9 overall) fell 56-47 to the Eastern Arizona Gila Monsters (16-2 overall) in the Region I Final Friday night at Gitteau Gymnasium.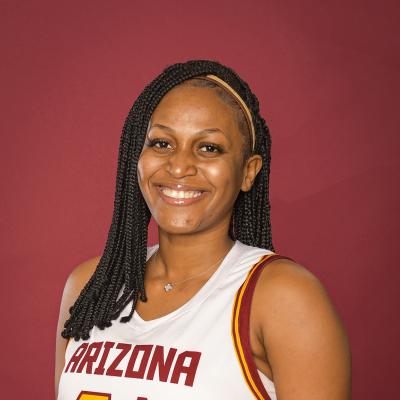 Down 9-2 in the first quarter, Arizona Western got behind former Camperdown High, Christeina Bryan (St. Thomas, Jamaica) to tie the game at 13 by the end of the period.
Bryan had 13 first-half points to lead the way and Hanah Sims chipped in 5 points while the defense clamped down on Eastern Arizona, holding the Monsters to 22% from the field.
But EAC still held a slight edge at the half 28-27, mainly because of 16 foul shots. Susi Namoa's 12 points were almost half the offense for the Gila Monsters.
Foul trouble also limited the Matadors rotation towards the end of the first half, and was further complicated in the third quarter.
As good of defense as the Matadors played throughout the game, Eastern Arizona's lengthy and active defenders were especially stifling and held the Matadors to just 20 total points in the second half.
In the fourth, fouls were 5-0 in favor of the Matadors but AWC could not turn those into points, as few of those put them at the line. Christeina Bryan finished with team-high 15 points and 8 rebounds but it wasn't enough to overpower EAC as the deficit furthered to double digits in the final minutes.
Arizona Western navigated well throughout a challenging season that saw them go nearly a month without playing a game prior to the post-season. Still, the Matadors finished having beat all of the conference opponents at least once and landed two players on the All-ACCAC and All-Region 1 Teams.