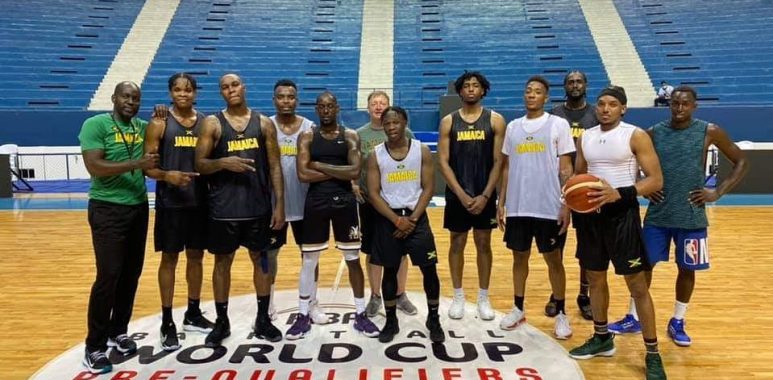 Jamaica Brace for FIBA World Cup Qualifier Test
Head coach of Jamaica men's basketball team, Rick Turner, says intends to rotate his players in today's opening Pre-Qualifiers for the 2023 FIBA Basketball World Cup against Costa Rica in El Salvador, in order to keep his squad fresh and give the team its best chance of victory.
The match is scheduled to start at 5:00 p.m. Jamaica time.
The Jamaicans have only had one training session together, while some players have not been in active competition. As a result, Turner thinks rotating players consistently will prevent rapid fatigue and keep them sharp throughout the game.
"Because of the way this (tournament) came up and the short amount of time we have had for conditioning, we are going to have to go deep into our bench. So everyone will get a lot of play and a lot of rotation," Turner promised.
"The real focus for us is to learn about each other at a quick pace and we cannot get overly sophisticated or complicated with what we are trying to do," he added.
The team held its first training session after arriving in El Salvador on Monday and Turner believes that being in a bubble situation has assisted in getting the players to know and understand each other a little faster.
The American-born coach, who is on his first national assignment, despite being in the post for more than a year, expects a tough opener against the Costa Ricans.
"They (Costa Rica) like to play up-tempo when they can. We think they might try to extend their defense and we got to be ready for that. They will shoot threes, so we got to defend the three-point line. Other than that, we got to do what is going to work for us because we are still trying to figure out who we are.
"But we will put our best foot forward. We are going to do everything we can to prepare for Thursday (today) and the same thing the next day," he said.
He noted that the arrival of two players was delayed because of visa issues.
"A couple of guys will show up later than they wanted or later than we wanted, but we are working through it," he assured.
Jamaica will also face off against Guyana, Nicaragua and hosts El Salvador for three places in the second phase in July.