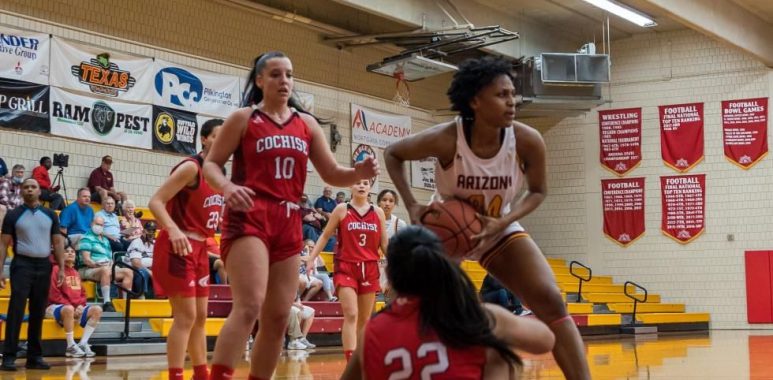 Basketball
News
Players Overseas
Matadors make statement with win at Eastern Arizona
The Arizona Western Matadors (17-1, 7-1) used a strong first half to beat Eastern Arizona (19-3, 9-3) 71-46 on Saturday afternoon.
Former Camperdown High School player, Christeina Bryan led all scorers, scoring 17 points while grabbing three rebounds off the bench to help the Matadors win their 13th consecutive game.
After a back and forth opening minutes, the Matadors were able to build a 12 point thanks to a 14-2 run to take a 20-10 lead into the second quarter.
The Matadors opened up an 18-point lead at 28-10 before the Gila Monsters were able to cut the lead to 28-16. Arizona Western embarked on a 12-2 run to end the half with a 40-18 lead.