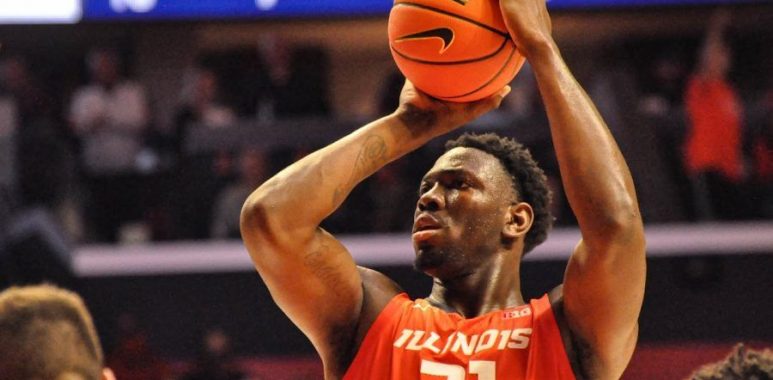 Kofi declares for the 2022 NBA Draft
Kofi Cockburn made the announcement on Tuesday that he plans to enter his name in the 2022 NBA Draft and sign with an agent. This is the third consecutive year that Cockburn has declared for the Draft which means that, now, according to NBA rules he is ineligible to return to college basketball and has career at Illinois has come to an end.
"To play in the NBA has been a longtime dream of mine," Cockburn said, speaking of his journey at the University of Illinois. "This journey has been a very special one. Never did I ever imagine being part of something so fun and extraordinary … so many wonderful memories and bonds that I will cherish for a lifetime."
This past season, the dominant center proved once again why he is one of the best college basketball players in the country, consistently dropping double-doubles and even leading Illinois to a Big Ten title.
Cockburn played a crucial role in restoring Illinois basketball to the top over the past few years and only continued to improve each season. The All-American center averaged 13.3 points and 8.8 rebounds in his freshman season, 17.7 points and 9.5 rebounds in his sophomore season and 20.9 points and 10.6 rebounds in his final season while shooting nearly 60% from the field.
He was twice named an All-American, a first-teamer in 2022 and a second-teamer in 2021. He was named All-Big Ten First team twice in 2021 and 2022 and was the Big Ten Freshman of the Year in 2020. Cockburn helped lead the Illini to a pair of Big Ten championships, a Big Ten Tournament title in 2021 and a Big Ten regular season title in 2022, both Illinois' first since 2005
He leaves Illinois as the  record holder for most career double-doubles. 12th on the all-time scoring list at 1,546 points and 3rd on the all-time rebounding list at 861 boards.
The 2022 NBA Draft will take place on June 23 at the Barclays Center in Brooklyn.