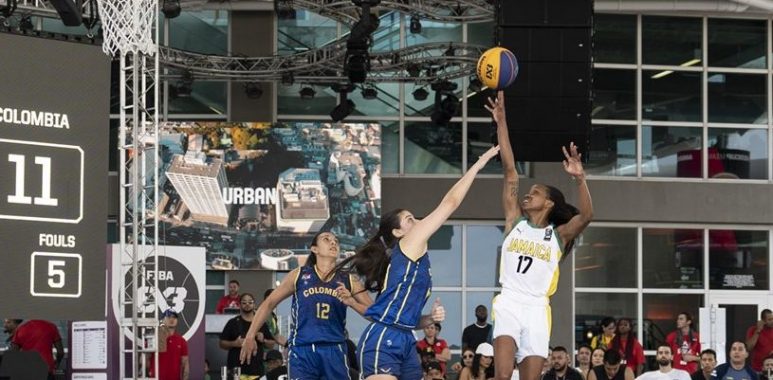 Basketball
News
Players Overseas
Jamaica 3×3 Women knocked out of tourney
Jamaica's female 3×3 basketballers, ended their campaign at the quarterfinal stage, where they were beaten 19-7 by Colombia.
The loss meant they finished the competition in 5th place out of the 13 participating teams in Miami, with two wins from three games and 39-points overall. Jamaica's women bettered their outing last year where they finished in last position.
Canada won the event with 4 wins and one loss, after beating Brazil 15-11 in the final, while the USA outscored Colombia 17-13 to take 3rd.
Our men finished 15th overall from a field of 18, with just one win from three games (34 points). The top-3 finishers were the USA (5/0), Puerto Rico (4/1) and Brazil (3/2). Jamaica's men were unfortunate this time around and could surpass last year's performance, finishing 6th after a very close loss to eventual champions USA.