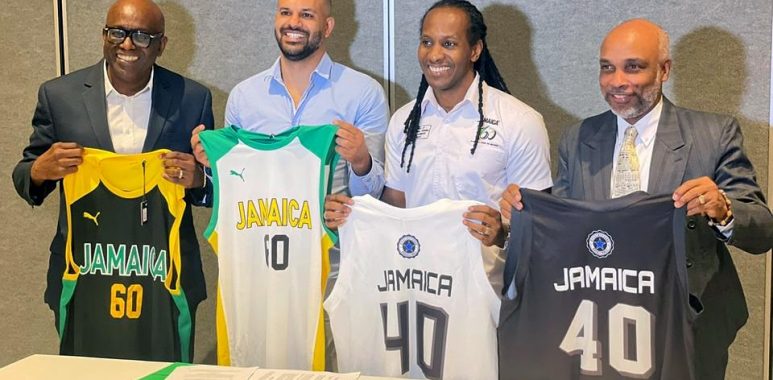 Basketball
News
Press Release
Scholarship
JABA and Italy-based Stella Azzura ink Partnership
Jamaica Basketball Association (JABA) inked a deal with Italy-based Stella Azzura Basketball Academy yesterday. The agreement is aimed at developing and strengthening all aspects of youth basketball on the island and will include an exchange programme between both countries.
Avshalom Filler, technical director at the Stella Azzurra Basketball Academy, believes the monumental move could provide rich rewards for youth programmes in both Jamaica and Italy.
"For us it means the world to get the opportunity to expose basketball worldwide, in general. Here in Jamaica, it's a huge opportunity and we are looking forward to actually kick-start this joint venture. We have a lot of work to do together to fulfil our mutual goal. Since we all acknowledge the great potential here in Jamaica, we truly believe that we can contribute and support your programmes with our knowledge and experience," said Filler.
They made the announcement in a press release on Monday, January 13, 2023.
This agreement will facilitate exchange programmes and activities for youth players, sports support personnel and administrators.
Head of JABA, Paulton Gordon, who was beaming with joy, says the deal will provide much-needed exposure for the nation's youth basketballers.
"It's important for us to have strategic partnerships and alliances, that's the only way I think we can grow basketball," Gordon said.
"The partnerships will provide important exposure and it will also ensure that we reach a broader cross section of youngsters who are interested in basketball.
"A lot of youngsters who were introduced to basketball were introduced at the high school level. What we want to do is change that. Partnerships such as these will help us expand and basically get us to where to want to be. Stella Azzurra has the facilities and I think they have three or four training courts, plus outdoor courts. It's all there, so it provides an opportunity for some of our youngsters to be exposed to that," added Gordon.