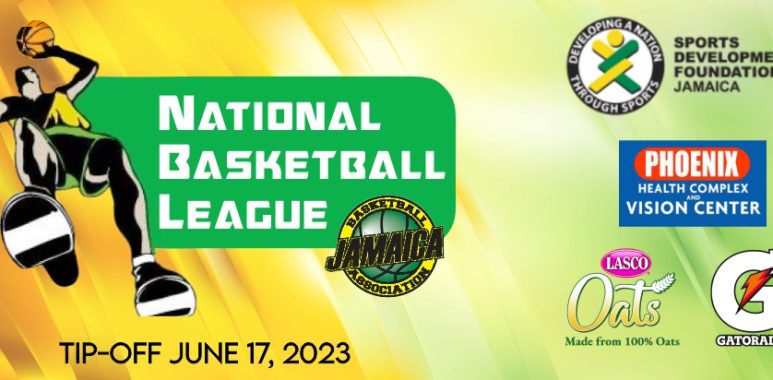 Basketball
NBL
News
Press Release
Wave of new Sponsorship ignites NBL
The National Basketball League (NBL) is set to restart with a bang, thanks to a wave of new sponsorships. Jamaica Basketball Association's president, Paulton Gordon, announced the return of top-flight basketball to Jamaica on June 17, after a three-year hiatus due to the COVID-19 pandemic.
At the launch of the 2023 NBL season, held last Wednesday, May 31 at the offices of the Sports Development Foundation on Phoenix Avenue in Kingston. The NBL has been working hard to secure these new sponsorships, and the efforts have paid off. Gordon revealed four new sponsors: the Social Development Fund, LASCO, Gatorade, and the Phoenix Health Complex and Vision Centre. The SDF committed $4 million, Phoenix Health Complex and Vision Centre pledged $1 million, while LASCO and Gatorade both donated $650,000 each. This injection of 'cash and kind' will allow the NBL to attract top talent and improve the overall quality of the competition.
The upcoming 10-team tournament will feature a total of 107 games that will be played over a span of four months.
The participating teams are St George's Slayers, UWI Runnin' Rebels, Urban Knights, Rae Town Raptors, Upper Room Eagles, Tivoli Wizards, Falmouth Saints, Central Celtics, Spanish Town Spartans and Portmore Flames.
Additionally, an all-star NBL team will be selected mid-season to play against the visiting University of Missouri NCAA team during the summer.
Matches will be held at various locations including the National Stadium courts, in Montego Bay, St. Ann and St. Mary in an effort to expand the game beyond the urban hubs.