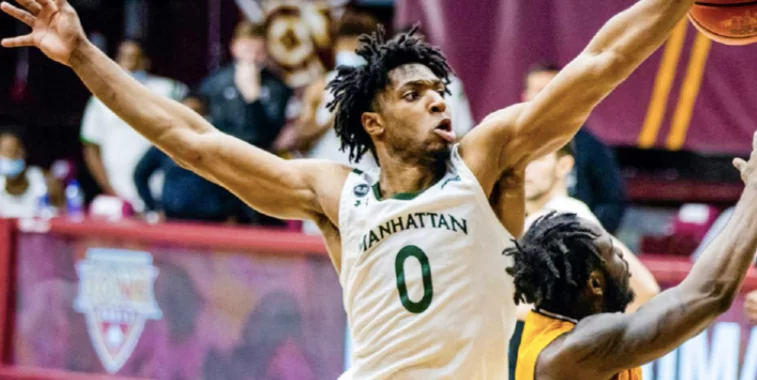 Basketball
News
Players Overseas
Warren Williams Transfers to Hofstra
Hofstra University strengthened their roster with addition of 24-year old Jamaican international 6-9 forward Warren Williams for upcoming season. Kingston native played for the last five years at Manhattan College.
In 30 games he recorded 8.0ppg and 3.7rpg last season. Williams was also voted to All-MAAC Third Team in 2021. Skilled back-to-basket scorer with over 1,000 career points to his name
He graduated St. Benedict's Preparatory School (Newark, NJ) in 2017. Williams played also for WeR1 in AAU. His team won State Championship that year.
Warren last represented Jamaica at the FIBA World Cup Pre-Qualifiers in 2021.