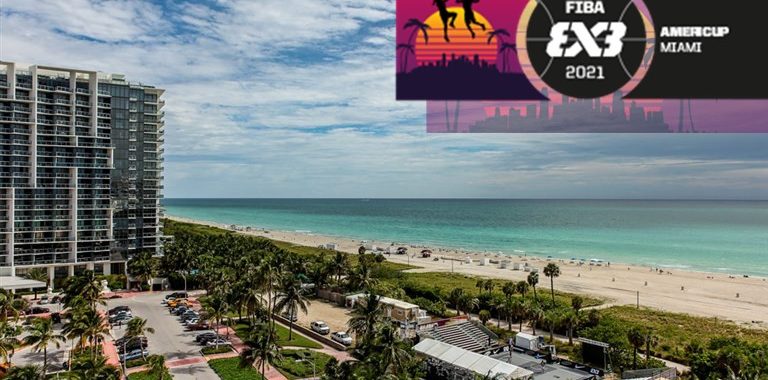 3×3 Americup debut is the focus now
The Jamaica Basketball Association is gearing up for a 3×3 tournament in Miami next month.
Association president Paulton Gordon is anticipating that a good performance for both national teams will pave the way for Jamaica to big competitions in the future.
"Coming up next, we have the 3×3 Americup in Miami, Florida, November 12-14," he said.
Seen first at the Youth Olympics, the 3×3 format was added to the Summer Olympic programme this year.
"It did very well in Tokyo and a lot of persons are looking forward to Paris. So we are part of that," Gordon said with an eye on the 2024 Olympics in Paris.
Miami will host 18 men's teams and 15 women's teams.
Both Jamaica's men's and women's teams will start the Americup in the qualifying round.
"There is a ranking system based on your 3×3 tournament domestically, and because we weren't able to play a lot of those tournaments, we have to be a part of the qualifying draw," Gordon said. "So we have the qualifying draw and emerging from that, we are expecting to be in the main draw the days following."
The association has begun to identify the players who will contest the Americup.
"We have been looking at local players locally to gauge their conditioning and readiness, and also eyeing players overseas, who are in college and playing professionally to see if we can come up with the right mix of players who can represent us well," Gordon said.
A good result will stamp Jamaica's passport to upcoming events like the Commonwealth Games to be held in Birmingham, England in 2022.
"That's why we want to do well in the Americup tournament," Gordon said. "It helps with our ranking , subsequent to that, as an Association we will play as much local 3×3 competitions and boost our ranking as a country."
He expects the wave of change to continue.
"They've moved away from the full court at the Commonwealth Games and I'm anticipating they'll do the very same for the Pan-Am and the CAC Games the following year," he said. "So we have to pay a little more attention to what they're doing with 3×3 basketball now, and so we want to, over the next three to six months, do as much as possible to ensure that we are part of that mix."