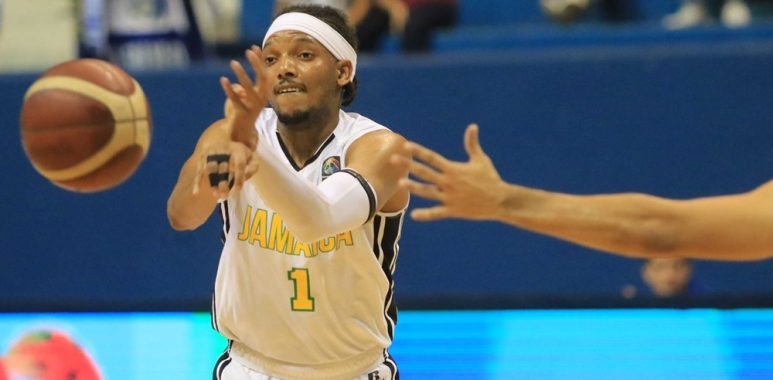 Jamaica Battled Hard, still come up short
After five days of play Costa Rica, Nicaragua, El Salvador punched their ticket to the second round of FIBA World Cup Pre-Qualifiers Americas 2023.
Paulton Gordon, president of the Jamaica Basketball Association (JaBA), and Rohan Robinson, assistant coach of the Jamaican senior men's national team, have both expressed disappointment with Jamaica's failure to advance.
With a day to rest after playing three games, Jamaica was expected to have an edge over the El Salvador team that was playing for the fourth-straight day and trailed by nine points (53-62) with four minutes and 15 seconds to go in the fourth quarter.
An 8-2 momentum run saw the Jamaicans cut the deficit to two points 62-64 with just under 90 seconds to go and were within a point 66-67 with 35 seconds to go. Jamaica was left without any timeouts and ran out of time to take a shot.
Jamaica led by three points (18-15) after the first quarter and the scores were tied 36-36 at the half-time break before El Salvador assumed the lead 52-49 at the end of the third quarter.
Omari Johnson, who led Jamaica in scoring in three of their four games, scored 18 points and had eight rebounds, Marcel Robinson scored 12 points and had eight rebounds, Joel Bailey scored 10 points, while Warren Williams and Romaine Thomas each scored nine points.
Center Ronnie Aguilar was crucial in defense, giving Kevin Foster a block under the basket that avoided the tie on the scoreboard. Jamaica tried to build momentum and came close to 67-66. Aguilar was sent to the free throw line and only hit the second shot with two seconds left on the clock.
Roberto Martínez was the offensive leader from El Salvador with 19 points. Aguilar and Araujo added 11 each.