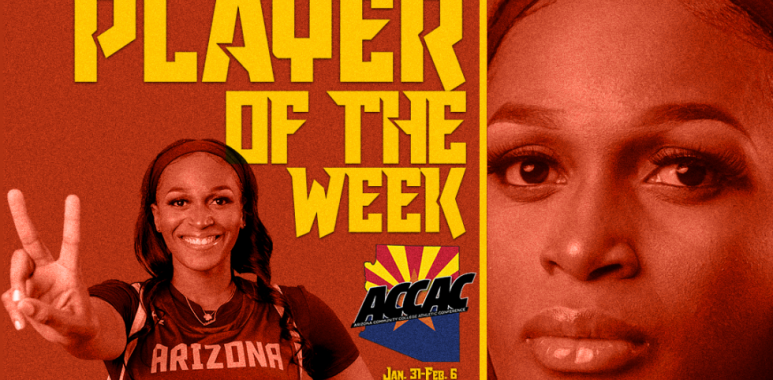 Basketball
News
Players Overseas
Bryan named ACCAC DI Women's Basketball Player of the Week
Arizona Western Lady Matadors' women's basketball player, Christeina Bryan was named the ACCAC DI Women's Basketball Player of the Week for the week of Jan. 31-Feb. 6.
Bryan averaged 15.3 points per game in three games last week, helping the Lady Matadors to three wins. The sophomore from St. Thomas, Jamaica scored 19 points and grabbed 12 rebounds in a win at South Mountain on Jan. 31.
Bryan finished the week with 18 points in a road win at Scottsdale. The award is Bryan's first of the season and the third Lady Matador to receive the honor this season.